Home
»
Archive by category "Company News"
Company News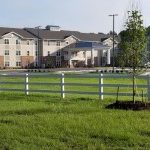 Evergreen Construction is offering a new affordable Senior Living Community for people 55 years of age or older in Goldsboro, North Carolina. The building includes 50 units, 25 one bedroom and 25 two bedroom. The building will be located at 506 Oxford Blvd., Goldsboro, NC 27534. Please call 919-921-8112 for more information on how to […]
Evergreen is now offering all residents the option to pay rent and/or security deposits online through Paylease.com using either an e-check or credit card. This is an optional service and therefore, not required. They give you the option to set up auto-pay recurring payments, or one-time payments. There are fees associated with each payment. To […]
TheeDesign Studio is a web design and internet marketing company in Raleigh, North Carolina… who redesigned our WordPress website.